Miramichi Inner Bay has traditionally been an area important for shellfish harvesting dating back to our first peoples.  In recent years this harvesting has become significant as commercial aquaculture operations increase annually on the bay, especially in the production of American Oysters.  Good water quality is essential for successful shellfish harvesting of both wild and aquaculture stocks.  Unknown contaminant sources currently keep areas of the bay restricted (i.e. closed to direct shellfish harvesting) and, depending on the source, this issue may expand to impact more of the bay.  MREAC with Environment Canada (EC) partners in Moncton NB and Burlington Ontario started to address this matter with the application of more intensive water quality sampling and the use of Microbial Source Tracking (MST) technology in certain areas were this issue keeps shellfish harvesting closed.  Dr. Tom Edge, lead scientist of this project from Burlington Ontario, is of the opinion that this sampling should continue to provide year to year variability of water quality conditions and refine sample locations to provide a more complete picture of the contaminate.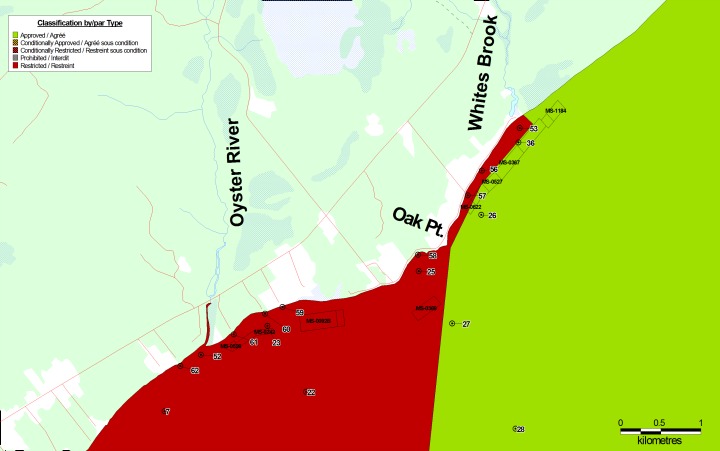 The impacts of contaminants on shellfish harvesting are well defined and expressed in closure lines that impose restriction on shellfish consumption.  The contaminant source(s) are not yet well defined (e.g. whether from point sources from failing septic system, waterfowl, seabirds, farmland, or other non-point source watershed runoff) which presents the challenge of addressing the issue effectively.  This water quality issue in Miramichi Inner Bay is being addressed in this project by sampling of fecal coliforms and a follow up analysis of DNA material to identify specific contaminant sources.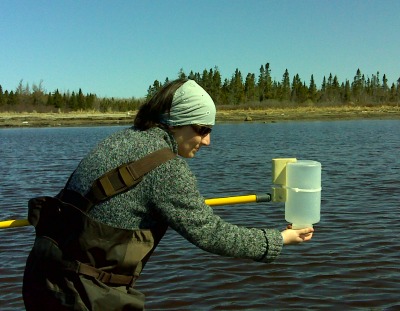 By identifying the type of contaminants, this project will proceed to explore and potentially apply management techniques to limit the impact of the contaminant source(s).  This DNA level sampling is beyond the normal Environment Canada shellfish sampling protocol.  MREAC staff and members much appreciate the high level of support we have received to address this issue.