The Community Aquatic Monitoring Program (CAMP) was launched by the Department of  Fisheries and Oceans (DFO) in 2003 as a pilot program on southern Gulf of the St. Lawrence estuaries; at Lameque, NB, Scoudouc, NB, Basin Head, PEI, and Antigonish, NS.  It has proven so successful that by 2007 CAMP coverage extended throughout the Southern Gulf of the St. Lawrence and by 2014 involved 35 engaged community groups.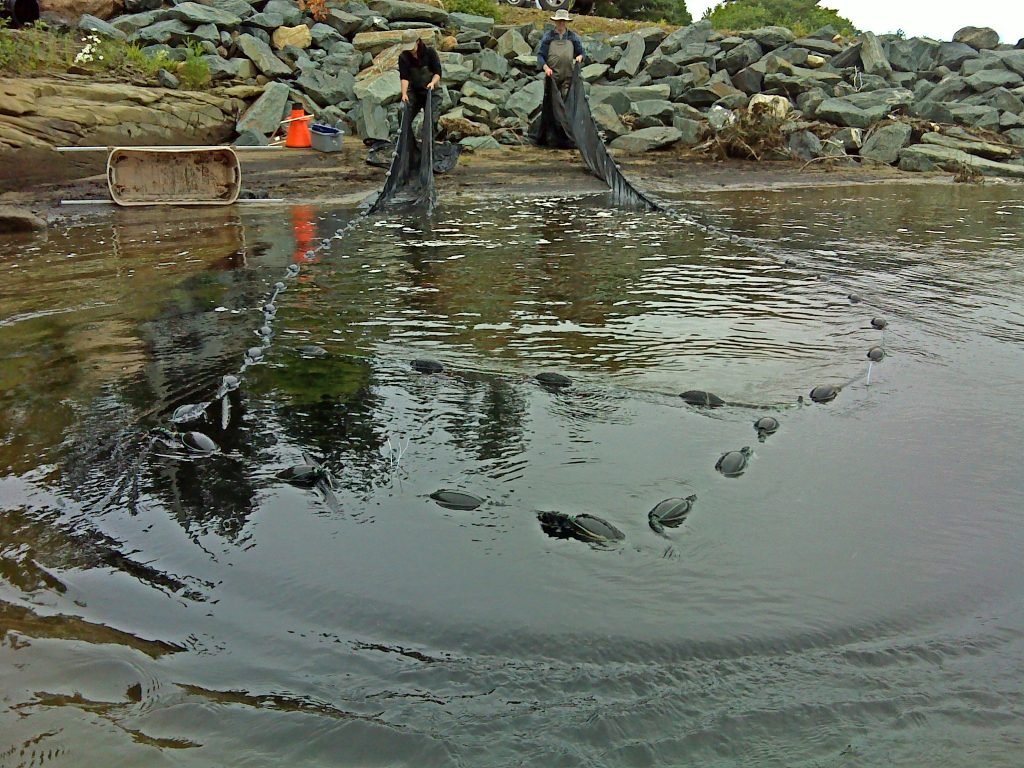 MREAC became involved with this program in 2004 monitoring 6 sites along the Miramichi estuary.  Staff visits each site and collects a variety of fish species using a beach seine net.  The fish are sorted, identified, counted and released alive.  Other data such as vegetation and water quality parameters are also collected.  The CAMP protocol is implemented once a year in the month of June.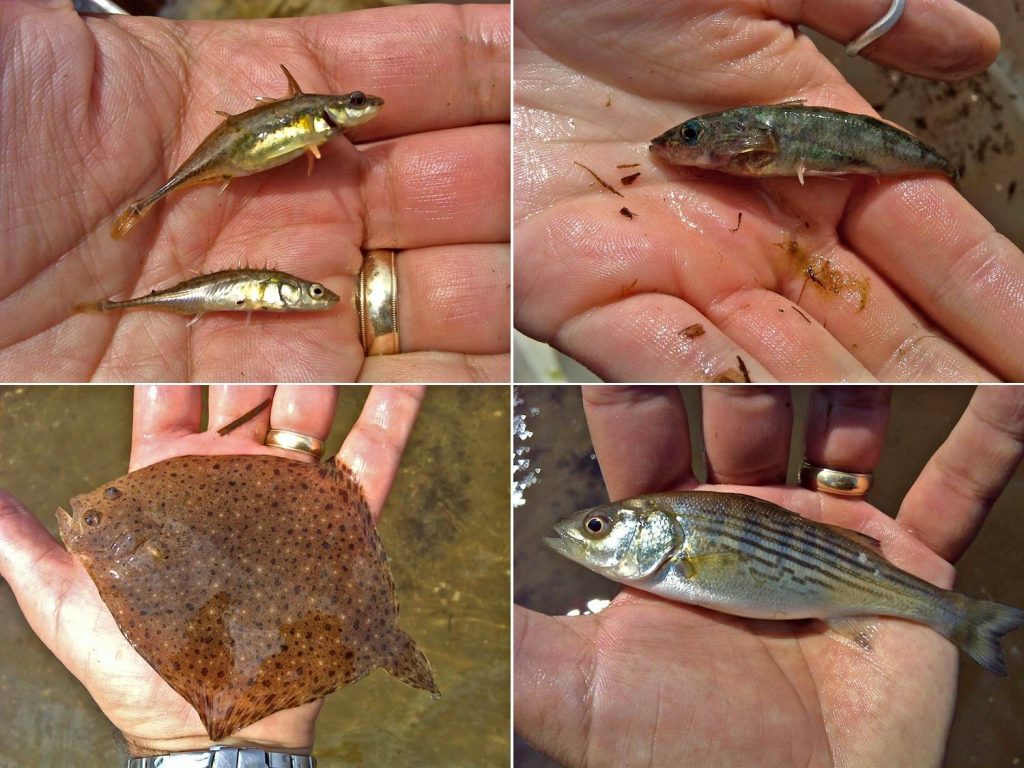 With our multiple years of experience, MREAC offers CAMP  training to the New Brunswick Community College NBCC-Miramichi Environmental Technology students.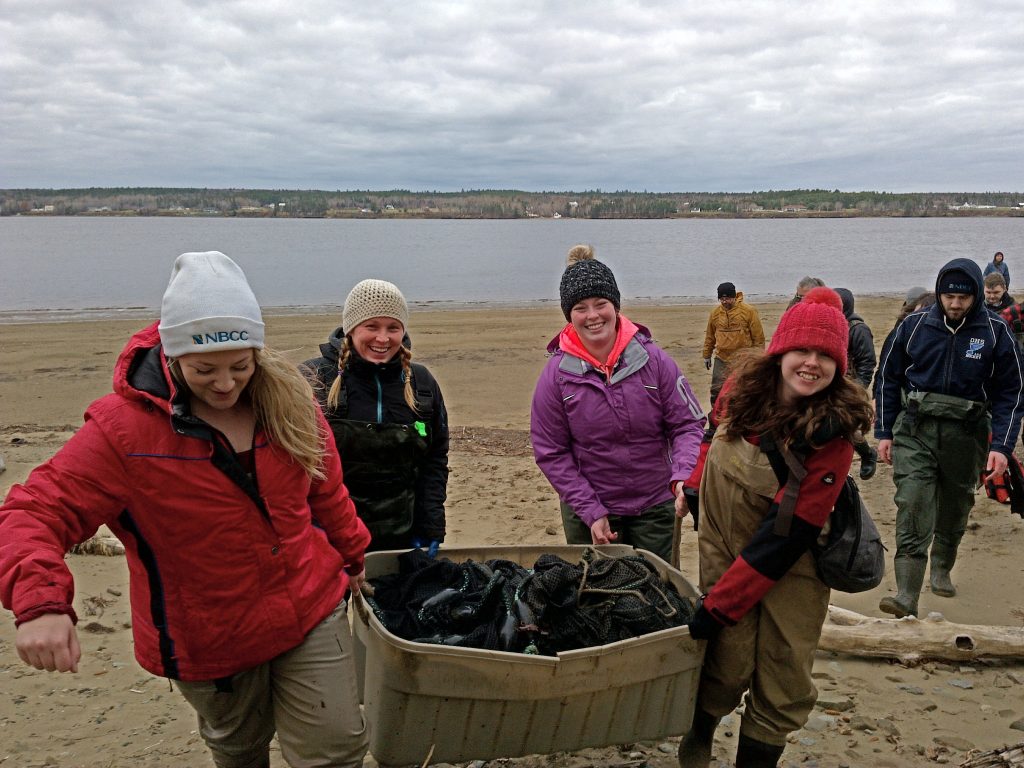 MREAC CAMP Sites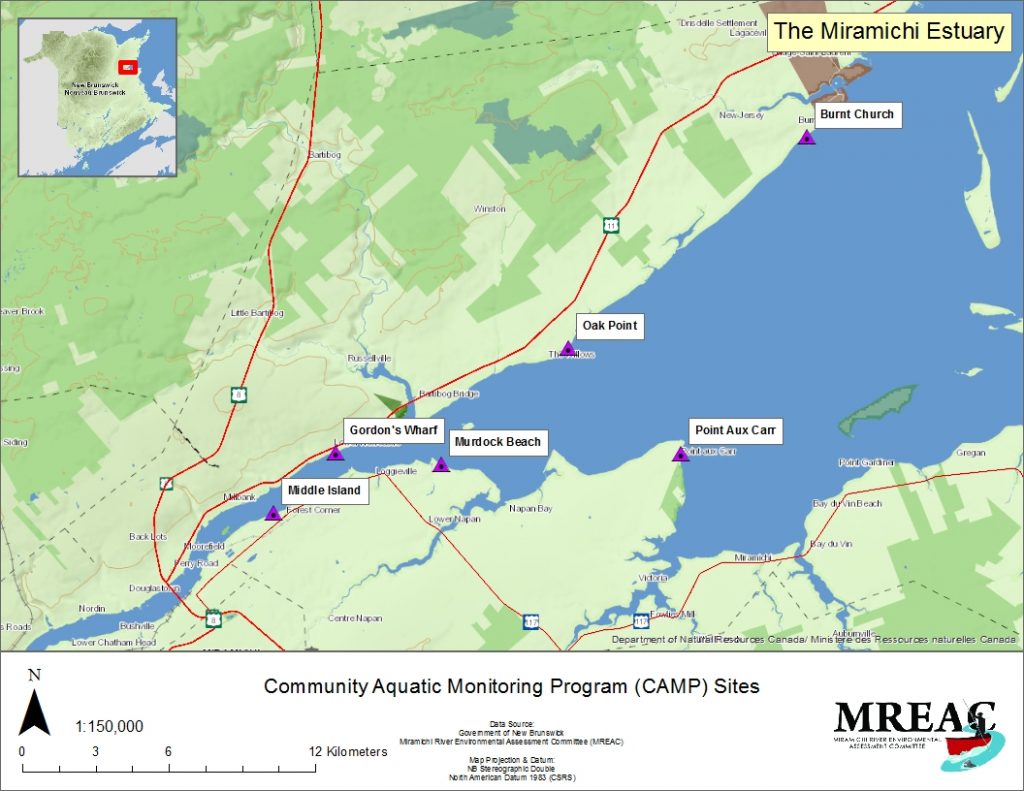 For more information on CAMP: